5 tags
Watch
Penny loves a good roll in the grass
1 tag
2 tags
1 tag
1 tag
2 tags
1 tag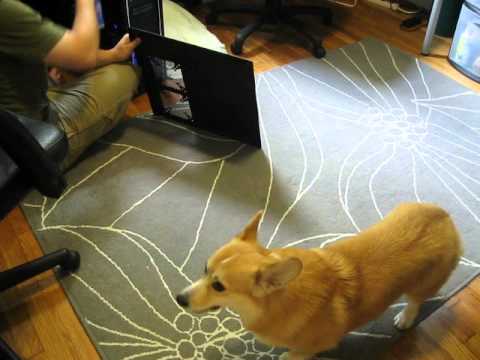 Westminster Eye Candy →
Pembroke Welsh Corgi breed judging at the Westminster Dog show.  Enjoy.
Corgnelius Would Love To Be Your Valentine →
If you don't have a boyfriend this year, Corgnelius would love to step in this Valentine's Day. He'll try really hard to make it special. - Buzzfeed.com
Watch
Penny doing her "crazy dog" in the snow.
Watch
Penny really wants to get across the street to visit her friend Franky, who you can hear whimpering a bit in the video.